Grepolis - Divine Strategy MMO
 (総合 21564位)
価格 : 無料
App Store 評価 :

3.9 (評価数 : 7)
カテゴリー

その他のジャンル (ゲーム)

バージョン

2.254.0

App Store
更新日

2022/01/11

開発者

InnoGames

対応機種

iPhone(iOS 10.0以降)、iPad(iPadOS 10.0以降)、iPod touch(iOS 10.0以降)

対応言語

英語 

ほか

サイズ

170.3MB

情報取得日

2022/01/23
※画像をクリックすると拡大します。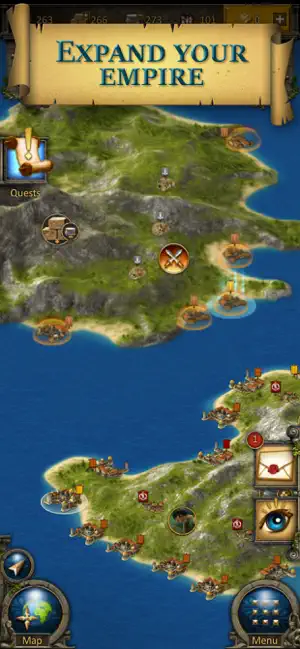 概要
Conquer the world of Grepolis! Begin by expanding your village in Ancient Greece. Grepolis is a free strategy game in which you build your own empire and strike back against your enemies with the help of allied players and powerful alliances.

Now the heroes of antiquity are entering Grepolis! Legendary and powerful heroes, such as Leonidas, Hercules, Andromeda and Helena, help your city or army with their unique powers and strengths.

Play the free app and drive the expansion of your city forward quickly and easily. Use the powers of the ancient Greek gods Zeus, Athena, Hera, Poseidon or Hades, and summon with their help mythical units such as Pegasus, Medusa, Cyclops and the Minotaur. Forge powerful alliances with thousands of real players and friends.

Prepare for epic battles and support your alliance in the struggle for domination in the world of Grepolis.

FEATURES
- FREE strategy game
- Begin with a city and turn it into a mighty empire
iTunes App Store レビュー
これはハマる!神ゲー! これはやってみないと分からないぐらい神ゲー!一度はやってみて!皆に広めよう‼️
Grepolis Stupid game. Need to pay lots of money and high level player invite you to there guild to then take your city when it's big enough. Installed then deleted after a week
failed to load data after 30 mins playing Every now and then, the error message " an error occur while loading data" appeared. The game will freeze and I had to power off my iPad. After turn on iPad for another 30 mins, the same error occur. Game is fun but the error is very frustrating.
一覧に戻る
※タイトルロゴをクリックしても戻れます。