Flat Earth Sun, Moon & Zodiac
 (総合 19331位)
価格 : 400円
App Store 評価 :

4.9 (評価数 : 14)
カテゴリー

カード/パズル (ゲーム)

バージョン

6.5.2

App Store
更新日

2023/11/17

開発者

Blue Water Bay

対応機種

iPhone(iOS 14.0以降)、iPad(iPadOS 14.0以降)、iPod touch(iOS 14.0以降)、Mac(macOS 12.0以降とApple M1以降のチップを搭載したMac)

対応言語

日本語  英語  中国語 

ほか

サイズ

304.8MB

情報取得日

2023/11/30
※画像をクリックすると拡大します。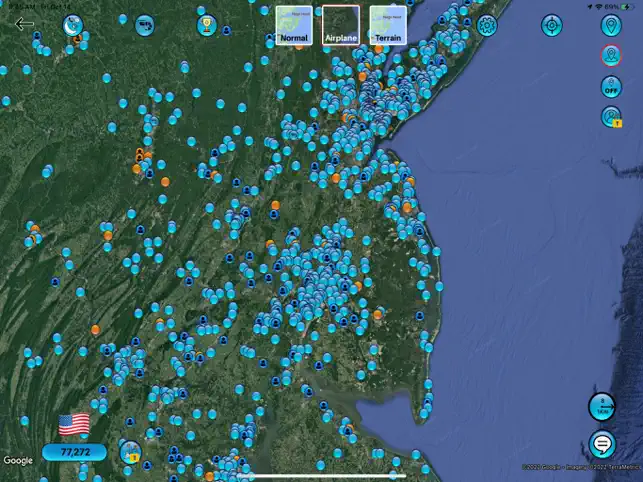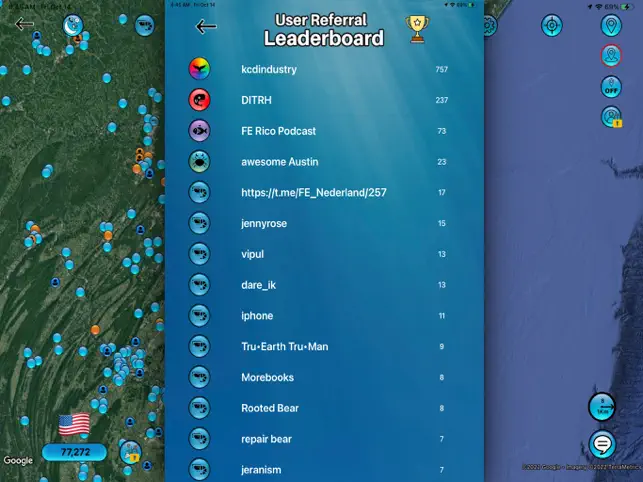 概要
The Flat Earth Sun & Moon Clock shows where the sun and moon are across the face of the earth as shown on the AE map. See where your day & night are, position and phase of the moon as the sun laps it every 28 days. .Track the seasons as the sun travels between the Tropic of Capricorn and the Tropic of Cancer. Subscription is required for sending and receiving messages,making outgoing voice & video calls,new user notification, accessing user profiles,detailed weather service and all future additional features. Yearly subscription is just $10.99 or use 11 or your Referral Points to unlock the subscription for a full year!

Clock App features include:
• Friend Finder:Find flat earth app users all across the earth plane. Show your exact, approximate, or hide your location at any time. Worldwide blue dot counter. Country selector, tap the flag and select anywhere across the earth plane to view. With subscription, you can access the Friend Finder (FF) messaging which will allow you to read incoming messages and send instant messages or a group message to everyone within your selected radius. Meet & network with like minded people near you. Make new life long friendships and possibly more!
• Video & Phone Calls: All users will be able to receive incoming calls but only subscribers will be able to initiate calls.
• Messaging: 1 to 1 messaging and group video chat rooms included with subscription.
• Featured Video of the Day: New videos will be featured on the clock face that will help you learn more about the sky clock. Push notifications are available if desired. Video archive button for all past videos.
• Zodiac Star Wheel: Shows you what Zodiac the Sun & Moon are in all year long.
• Books: Access to flat earth books for all ages, new and old.
• Homeschool Links: Excellent content for homeschool lesson plans for the critical thinking family. Memberships to family-oriented social media and access to a private homeschool community.
• Time-lapse: Hourly & daily time-lapse speeds. Watch the phases and orientation of the moon along with the sun's position as it travels between the tropics. Watch how the day and night change during the seasons and how they become equal during the two equinoxes.
レビュー
Apple Watch PLEASE.....Make an Apple watch face !!!
デベロッパの回答

、

Apple does not allow it.
Need help I have subscribed but still locked from the features. Please fix it or return my money.
Problems with accuracy after 2 days The sun and the moon are out of place after the first two days.
Apps that require precise calculation.
It's fun, but you need to fix the time difference.
デベロッパの回答

、

New update has been submitted. If you quit and restart the app it will reset itself.
一覧に戻る
※タイトルロゴをクリックしても戻れます。